The teams did a great job with a short notice. We decided to go with the "Christmas in July!" And some of the girls did winter LO's.
Melissa
Sketch is from Julie Bonner
Supplies:
CS: DCWV
PP: Winter paper stack from Walmart
Arrow: Scenic Route (Garden Grove line)
Letters: Me & My Big Ideas and Debbie Mumm
Brads and Felt: bought from Honks $ store
Twine
Ink: Plaid-Anna Griffin
Pen: Creative Memories
Vicki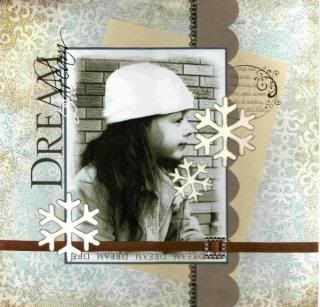 Basic Grey Paper
Kaiser Rubons
White Cardstock
Kindy Glitz
Ribbon
Photo Shop (to alter the photo)
Celina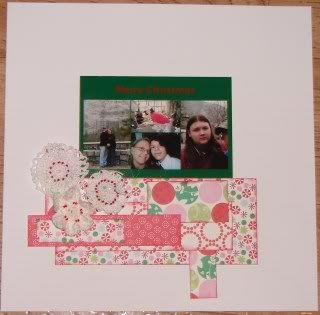 Patterned paper - Me and my Big Idea (used scraps)
White Cardstock - DCWV
Collage Photo - Walmart
Crochet flowers by me!
ink - Colorbox fluid chalk cats eyes
Beka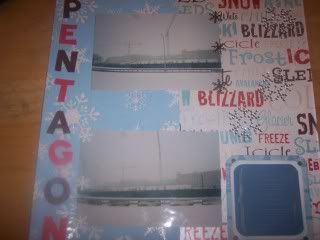 snowflake pp by the paper studio
word pp by bo bunny the jack frost words
journal box from stash
brads from spare parts embellishments
letters are alpha punch outs by colorbox
snowflake gemstones by the paper studio
Thanks for looking!!