Sorry these are late. They are great!!!
Here is the sketch the ladies used!
Here is what the ladies came up with!!
Melissa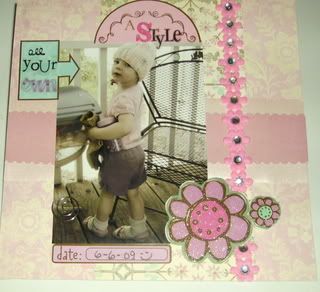 Supplies Used:
PP: My Minds Eye
Stickers: Reminisce
Letters: Me & My Big Ideas, Colorbok, and misc from stash
Shimmer paper: scraps from my stash
Felt Flowers and bling from Joann's
Swirl Paper Clip: from stash
Pen: CM
Deb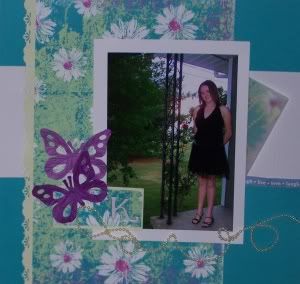 Product List:
Close to My Heart
Zots
paper crimper
Prima butterflies
vellum envelope ( hides journaling for my daughter)
beads
Cloud 9 Sorbet Villa Ribbon
Thickers-Jewelry Box
Fiskars Elegant Fountain Embossing Border Punch
Lori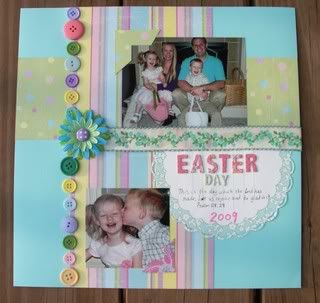 Product list:
K&Company paper from the Sparkle Specialty Paper Pad
Making Memories ribbon from the Flower Patch collection
Making Memories journaling block from the Flower Patch collection
Various buttons
blue and green flowers
purple polka dot brad
K&Company chipboard letters
Great job Ladies!!